This is France!  The opportunities for purchasing best foods, for fine lunching and dining are endless. You can hardly drive anywhere without encountering an eatery of some kind, small or large, elegant or simple.
Gascony is a God's country of Armagnac, best wines, foie gras and fine cheese. These can be sampled and purchased directly from producers at their farms scattered around the countryside.
The best French products are guarded with Appellation d'origine contrôlée (AOC), which translates as "controlled designation of origin" – the French certification granted to certain French geographical indications for superb wines, cheeses, butters, and other agricultural products. The origins of AOC date back to the 15th century, when Roquefort was first regulated by a parliamentary decree!
Our favourite foods and drinks from the area include: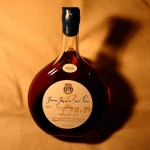 Armagnac – first 'invented' at the beginning of the 14th century in a part of Gascony of the same name, the brandy is the local gold.  Armagnac differs from Cognac, which is scorned locally as an imitation of the "real thing". Looking at a map, the area in which Armagnac is produced resembles a vine leaf, which is taken by some as sign that Armagnac was always meant for great things! Another local drink is Floc de Gascogne, a blend of wine and young Armagnac, usually served as an apéritif. Documents found in the Vatican library attribute forty virtues to this famous Gersois export,  including curing of headaches, redness of eyes, and hepatitis, as well as the sharpening of the mind and the soothing of toothache.
Local wines – vineries of Gascony are abundant, producing variety of local wines, including highly prized Madiran and Jurançon. Madiran wine is produced around the village of Madiran under two AOCs:  Madiran for red wines and Pacherenc du Vic-Bilh and Pacherenc du Vic-Bilh Sec for white wines. The production area for Madiran wine is spread over three départments – Gers, Hautes-Pyrénées and Pyrénées-Atlantiques. The wine is typically very concentrated, high in tannin and traditionally requires several years aging to be at its best. The style of really good Madiran is not unlike that of high-end Cabernet Sauvignon-dominated Bordeaux wines. Jurançon is a wine region in the foothills of the Pyrenees, around the commune of Jurançon. It produces a dry white wine and a more sought after sweet white wine. The vines are grown on steep mountain slopes, and for the sweet wines the grapes are often hand selected well into October and November to ensure the best noble rot characteristics. Farther to the north you can find famous vineyards of Bordeaux and St. Emilion.
Cheeses – available in large variety at any local market.  Particularly worth mentioning are cheese routes, a string of small farms stretching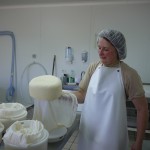 at the foothills of Pyrénées west of Jurançon.  Each place produces its own cheeses, mostly from sheep and cow's milk. In some places, you can get a private tour and see how cheese is made, and taste cheese of a different degree of maturity. It's hard to leave the area without a wheel of perfectly matured Brebis, a soft ripened pure sheep milk cheese with a delicate taste that melts in your mouth.
Foie Gras  – a well-known delicacy in French cuisine, protected by  French law which states that "Foie gras belongs to the protected cultural and gastronomical heritage of France". Its flavor is described as rich, buttery, and delicate, unlike that of an ordinary duck or goose liver. It is sold whole (fresh or frozen), or prepared into mousse, parfait, or pâté. The best foie gras is fresh, lightly seared on a pan with apples. Fresh foie gras can be specially ordered at some farms in the area.
Magret de canard – a filet of meat cut from the breast of a duck raised and fed to produce foie gras. It is cooked to your specification, like a steak, and can be just as huge. The best, in our opinion, is medium or medium rare.  Although one can get duck breast in most places in France, this is far the best magret, and it is available anywhere in the area.
Prunes and Armagnac ice cream – an unique and truly heavenly composition of vanilla ice cream and prunes infused with Armagnac. Although Armagnac content is high to start with, it can be further enhanced by pouring an extra glass of Armagnac over the top of the dessert bowl.
It is impossible to list all restaurants and cafes in the area – it's just too many, of them, everywhere. Here are few of our favourite places, not necessarily featured in tourist guides:
Town restaurant, Bassoues – this place, only 6 km from Montesquiou, is the  reason why we rarely (if ever) cook dinners. Where else you can get four-course dinner with unlimited wine, all for €11 (U$15).  That's the price of Plate du jour, which usually has three choices for your main course.  There is also a regular menu, with very reasonable prices. Bassoues serves the best Prunes & Armagnac ice cream. The ambiance of this small village, with its X-century basilica and a donjon (141-foot tower with walls 6 feet thick) dated from 1371 cannot be rivalled. The restaurant is adjacent to an architectural gem, an open arcaded village market featuring village road going  right through the middle of it. This is informal dining with tables placed between beautiful half-timbered building and the market. During the jazz festival, extra tables are placed in the covered market, and the service is rather slow.
Town restaurant, Montesquiou – the food is even better than in Bassoues. Plate du jour varies daily, but it is always 1st class, country-style local cuisine. The restaurant is not open for dinner but after 3-course lunch (with wine and dessert and coffee with Armagnac) which can stretch from noon to 2 or 3 pm, you can easily skip dinner for two days. The restaurant is located at the back of the only bar in town.   Meals are served indoors or in the shadowed alley at the side of the restaurant.
Cafe de France, Eauze – on the route to the best Armagnac places, this small restaurant at the centre of Eauze is our favourite for lunch because the best magret the canard is served there. Unlike in many other places, you can order ½ magret – which is more than enough for lunch!
Artisan Bakery, Vic Fezensac – this small shop just next to the market square has the best croissants . There is nothing better than sitting in the small café across the street from the bakery, basking in the morning sun, with those great croissants and a cup of espresso.